Adam and Gaia APK Download Links:
Modding Tool file
The .tws file called ModdingTool is merely the basic file on which I work on the game in Twine 1.4.2. So if you get Twine 1.4.2, and download this .tws file, then you should be able to mod the game to you heart's content or at least look for bugs efficiently… When I started this project I didn't know anything about coding (which honestly hasn't changed much), but to work in Twine, especially with most of the code already set up, should be very doable – so don't be discouraged if you want to try adding something! Should you make something you can decide whether it get's uploaded here, and if it's cannon I can add it to the base code if you'll give permission. Remember to get the Sugarcube download for Twine.
Epaddder's Ren'Py Version
A separate game made in the Ren'Py engine using different art and grand custom content and characters. Creator Epadder. Found at:
https://f95zone.com/threads/adam-and-gaia-thxe.14792/
Remember to get the FIX!
Fox.Mulder's Magnificent Mega Mod
A collection of game changes and vast addition of encounters and events. Some have been added to the base game, but if you're a fan of pure content, then don't miss out on this 1.3 gb monster!
MEGA
Note from Beornwahl.
As a little endnote, I wanna give my very passionate, yet not at all too #homo, thanks to the people helping me with the game – both in regards to coding, pictures and characters, but also those who simply take the time to report a bug and write their experience with the game. Mentally I'm hugging you all <3
Remember, if you want to add to the game yourself, via better pictures, gifs, events, or characters, your work will most certainly be accepted, implemented, and appreciated, you charmers!
Update @DeadRaiser made an extended version with extra house slots to be found here.
Added some kind of walk through for the story.
Update: @Kinnerman has updated his cheat mod and you can find it here. It has some fantastic cheats you may want to try too.
Sugarcube how-to: Here @sp1ker explains how to reset Nut and Nephty but it works with all other matriarchs too.
v2: Tried a fix for the Gram sword bug. Please report back if it's working.
Updated to game version 2.3… didn't implented the sweettalk for the moment since Boern got a cheat for that. Civing clothes to elvens works, so you might bring them to work in your villages.
Adam & Gaia Antigrind Mod: it's not meant to be cheats, just a faster pace of game play:
* giving x10 for quite everything you do manually (e.g. chopping wood gives 150 instead of 15, but centaurs untouched)
* Giving "Sweetalk" option (after some tamed girls) to be able to skip the quiz I have done some thousand times already.
* Furry girls are auto-tamed since I never felt like beating my girls into submissiveness
* Starting with 30 Energy and getting +1 energy per level.
* Starting with 80 HP.
So, you cannot just give yourself 5000 wood, but you should have enough energy to grind it in 1 day. Not cheating, just accelerating (a lot).
Download: Adam & Gaia Matriarch Walkthrough
Download: AG23_Antigrindv2.rar
Download: AG Wlakthrough.txt  
Link To: WIKI 
DISCLAIMER: Adam and Gaia APK Download is a work of fiction, not related to the real world at all. All characters in the game are at least 18 years of age. To download please read our F.A.Q
Installation Guide & How-To Download for Android, Windows & Mac
How-To Download:
1. Tap the download button for a specific device.
2. Wait for the 5 sec Countdown for the link.
5. Click on the Skip Ad button on the above right of the page.
How To Install Files:
1) Unpack the compressed file with 7zip or equivalent.
2) Start "Adam and Gaia APK Download.exe" and enjoy!
Overview:
Adam and Gaia APK Free Download – In the ancient age of myth and legend a horrid war between Man and Elves led to the near annihilation of all sapient life by the dreaded Curse. Now the lonesome goddess Gaia awakens her last champion in hopes of resurrecting the world. Play as her chosen one, and choose which races survives by re-population, while discovering the truth behind the Curse. Rebuild society with all the actions of the player becoming the founding of the cultures, myths and legends of today. The game incorporates ancient Greek, Norse, Japanese, Hindi, Celtic, ancient Egyptian, African, and Mesopotamian mythology.
Thread Updated: 2019-03-13
Game Updated: 2019-02-26
Developer/Publisher: Beornwahl
Censorship: Partial
Version: 2.3.1
OS: PC, Linux
Language: English
Adam and Gaia APK Free Download

: Did you know? If you

 

become a patron

to 

F95zone

, you'll immediately get access to as many as 262 patron-only posts.

ABOUT

Welcome to my AdultGameZone page!

Introducing the long awaited Elven Update!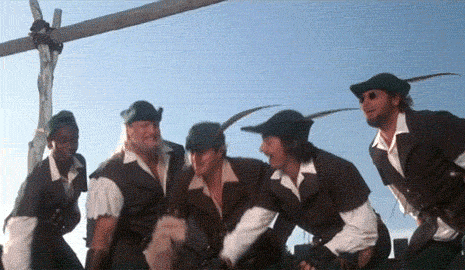 Explore the Sanctuary and meet the lonesome elves still dwelling there including no less than six quest characters based on Tolkien lore and anime characters with hentai scenes. The game's main quest continues and you learn of the origin of the Curse, those who were involved, and most importantly a way to end it once and for all!
Progress:
$4,953 of $9,001

per month.

The more this project receives, the more I can pay my writer and programmer.
Changelog:
v2.3 change log
Added a vast collection of pictures and events from Fox.Mulder ranging from random encounters in all regions to more sex scenes at home. Expect possible bugs. Smaller fixes and spelling mistakes.
v2.2 change log
Birth return fixes, combat lose fix, and Elven Barrier stuck fix.
v2.1 change log
Luthien fixes, birth fixes (sentient beast races), GivenName trouble in Adam and Gaia APK Download.
Popular Games Like Adam and Gaia APK Download
Sponsored Backlinks:
All questions regarding how to download and install Adam and Gaia APK Free Download must go into our

F.A.Q

 page, you can find here a detailed answer about it.